As there have been many reviews of the new Firecrest filters by Formatt-Hitech by several prominent photographers already, I have chosen to keep it simple and let the viewer decide for themselves what they think by providing "before" (RAW image) and "after" (processed) photographs.  The filters are purported to be hyper-neutral.  In my opinion, the filters are truly "game changers" and they do not disappoint.
Here are three sets of photos for your consideration.  All of the photos were taken using my 4-8-16 Method™  for daytime long exposure photography using the ultrathin 16 stop circular Firecrest filter during a recent fine art long exposure workshop in Toronto:
Royal Ontario Museum (ROM)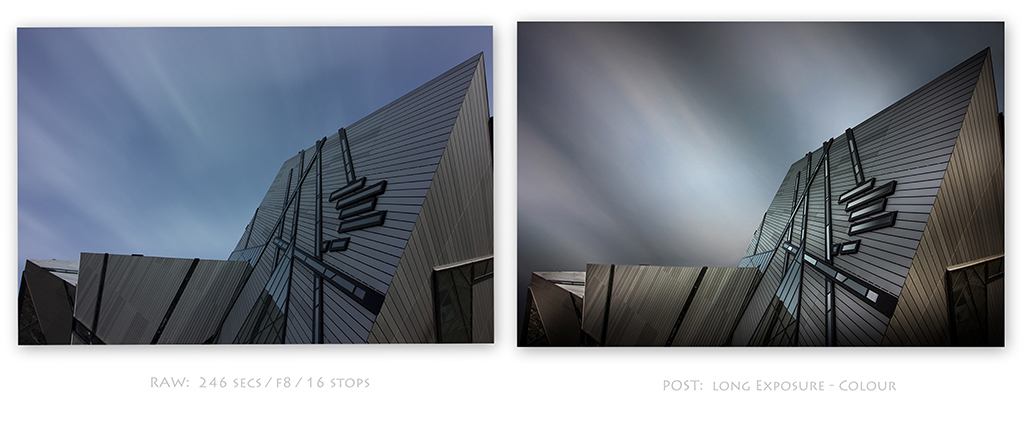 Gooderham Flat Iron Building
Centre Island Pier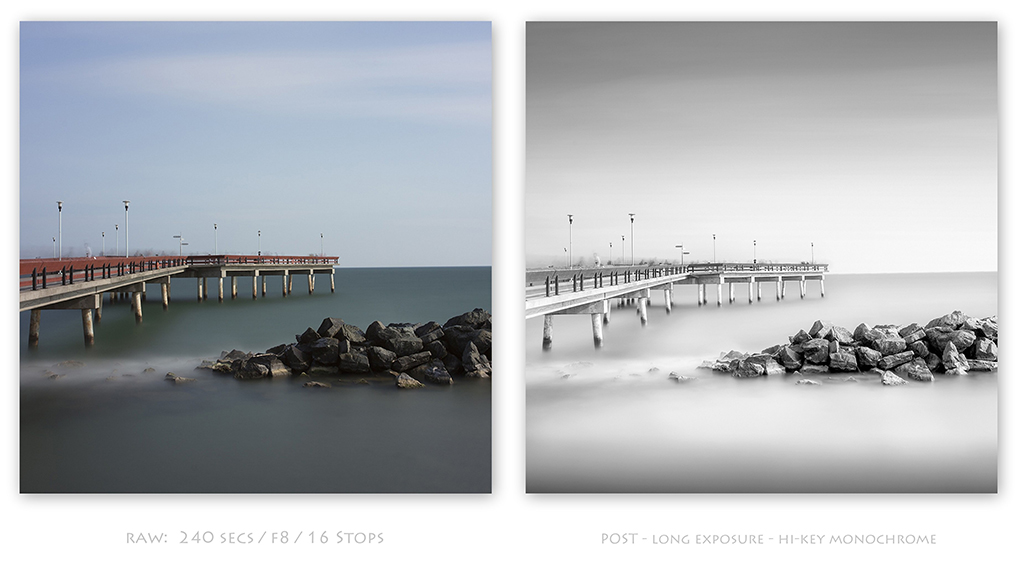 The Firecrest brand of filters are the most neutral filters on the market today.  One thing I did notice and it is worth noting  is that if you are shooting ultrawide, you may get some vignetting because of the filter.  In my experience, that is true for all filters.  Although Formatt-Hitech is one of my sponsors for workshops, I do not simply endorse products unless I have used them and found them to be an integral part of my photography.
Please follow and like us: