Happy Father's Day!
I found out that I won 13 Awards at the PX3 (Prix De La Photographie Paris) International Awards 2015 – Professional Category!  1 Gold Award, 3 Bronze Awards and 9 Honourable Mentions in total.  This honour just added to the already great feeling of waking up a proud father.  I dedicate all these awards to my own father who has taught me the values of being a great human being and a great father.
Congratulations to all the awarded photographers for their stellar images!
"Light Grammar" Series – MCM (Muted Colour Metallics) Photos
1st Place – Gold – Fine Art Abstract
1 Honorable Mention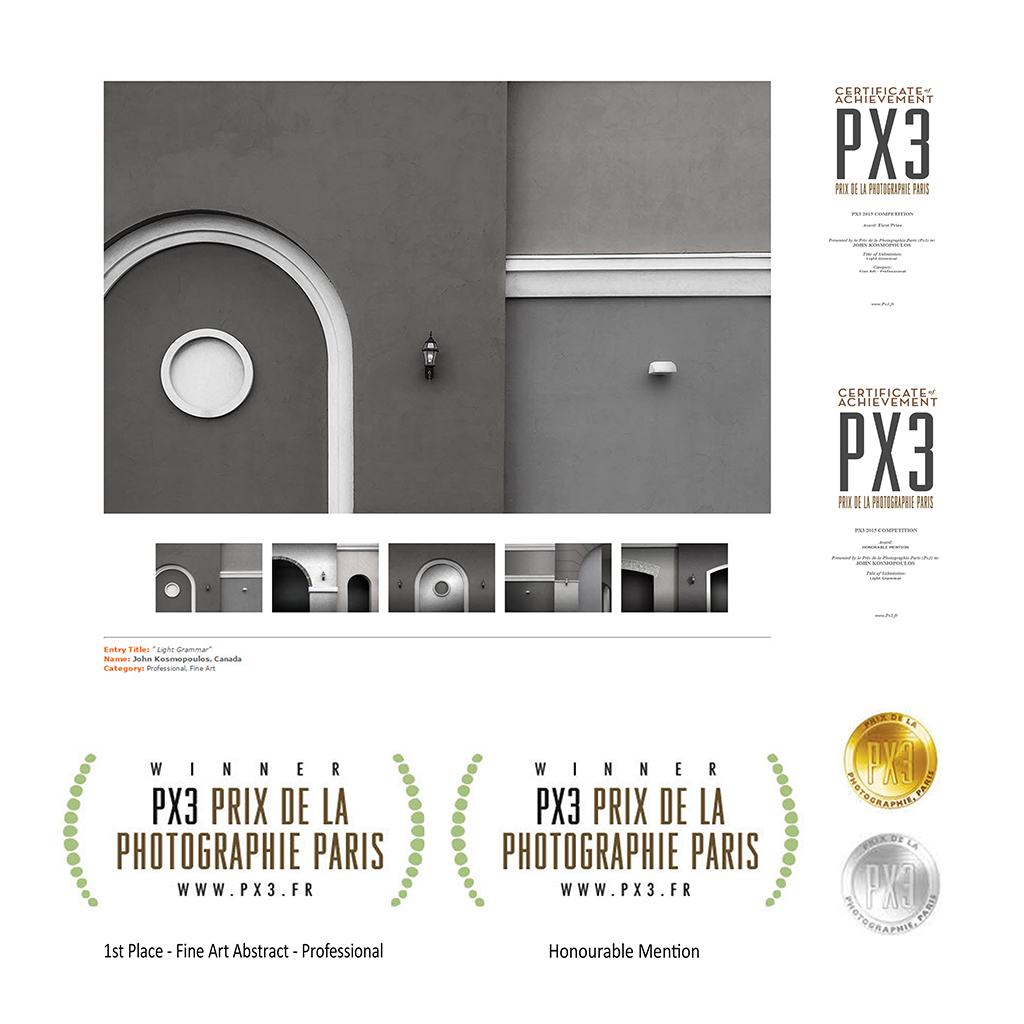 'Waterfoss" Series – Icelandic Waterfalls
3rd Place – Bronze – Fine Art Landscape
1 Honourable Mention
"Desertera" Series – MCM (Muted Colour Metallics) Photos
3rd Place – Bronze – Fine Art / Other
1 Honorable Mention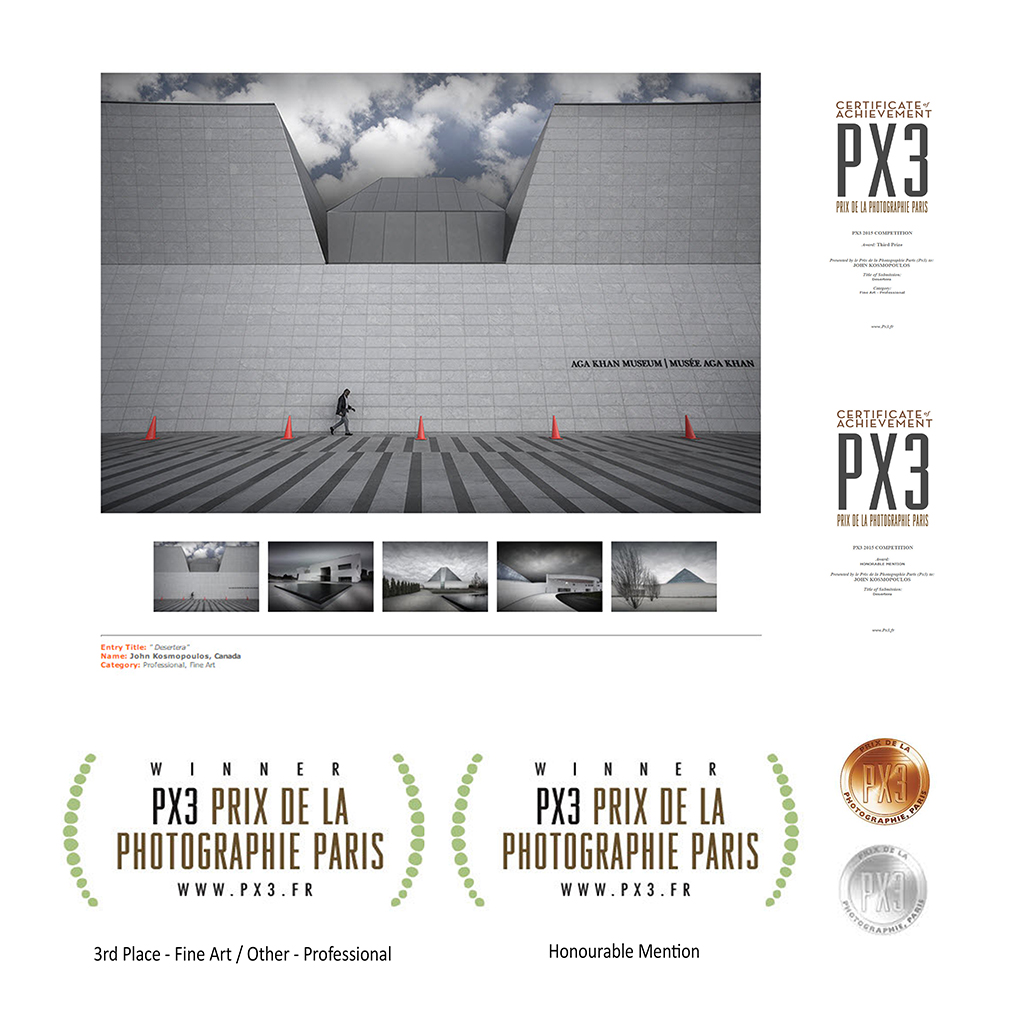 "Onederful" – Palm Tree (Dubai Desert)
3rd Place – Bronze – Fine Art Nature / Other
2 Honourable Mentions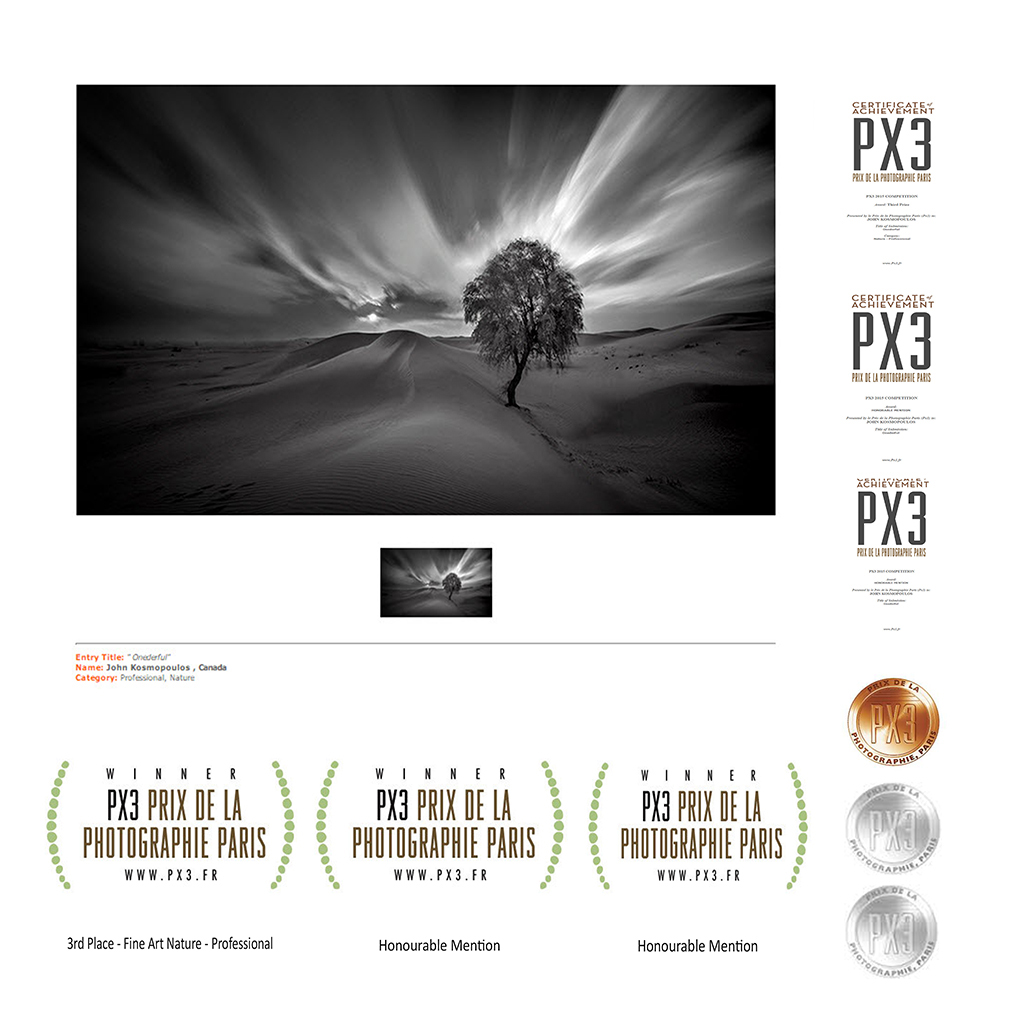 "Dubaiisms" – 1 Honourable Mention (Fine Art Other)
"Warp Speed" (Dubai) – 2 Honourable Mentions (Automotive / Advertising)
"Blue Zen" – 1 Honourable Mention (Nature)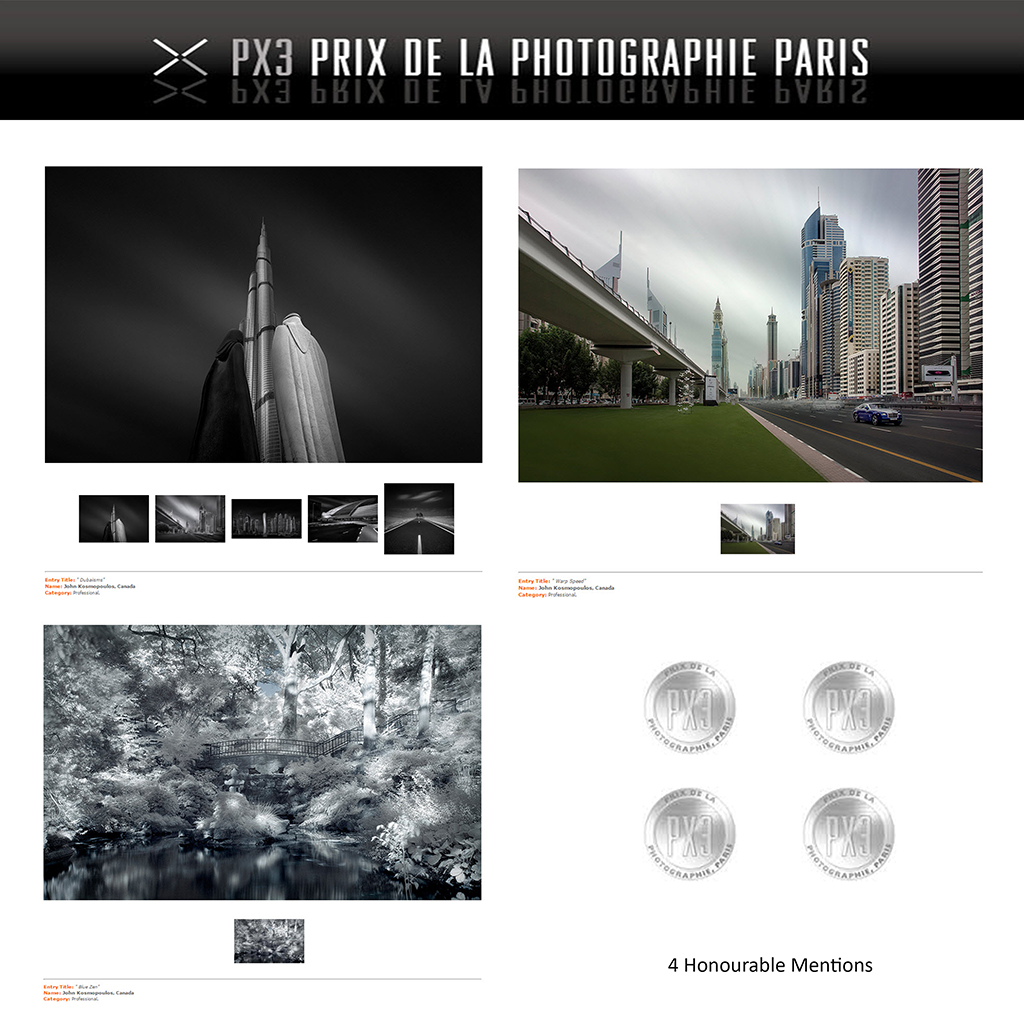 The jury selected PX3 2015's winners from thousands of photography entries from over 85 countries.
Px3 is juried by top international decision-makers in the photography industry: Carol Johnson, Curator of Photography of Library of Congress, Washington D.C.; Gilles Raynaldy, Director of Purpose, Paris; Viviene Esders, Expert près la Cour d'Appel de Paris; Mark Heflin, Director of American Illustration + American Photography, New York; Sara Rumens, Lifestyle Photo Editor of Grazia Magazine, London; Françoise Paviot, Director of Galerie Françoise Paviot, Paris; Chrisitine Ollier, Art Director of Filles du Calvaire, Paris; Natalie Johnson, Features Editor of Digital Photographer Magazine, London; Natalie Belayche, Director of Visual Delight, Paris; Kenan Aktulun, VP/Creative Director of Digitas, New York; Chiara Mariani, Photo Editor of Corriere della Sera Magazine, Italy; Arnaud Adida, Director of Acte 2 Gallery/Agency, Paris; Jeannette Mariani, Director of 13 Sévigné Gallery, Paris; Bernard Utudjian, Director of Galerie Polaris, Paris; Agnès Voltz, Director of Chambre Avec Vues, Paris; and Alice Gabriner, World Picture Editor of Time Magazine, New York.
Please follow and like us: