Both Marc Koegel and I had a blast with our students on the weekend for our annual workshop in my home city. It was a scorcher but the clouds were amazing! Here are a few behind the scene photographs of our great time together.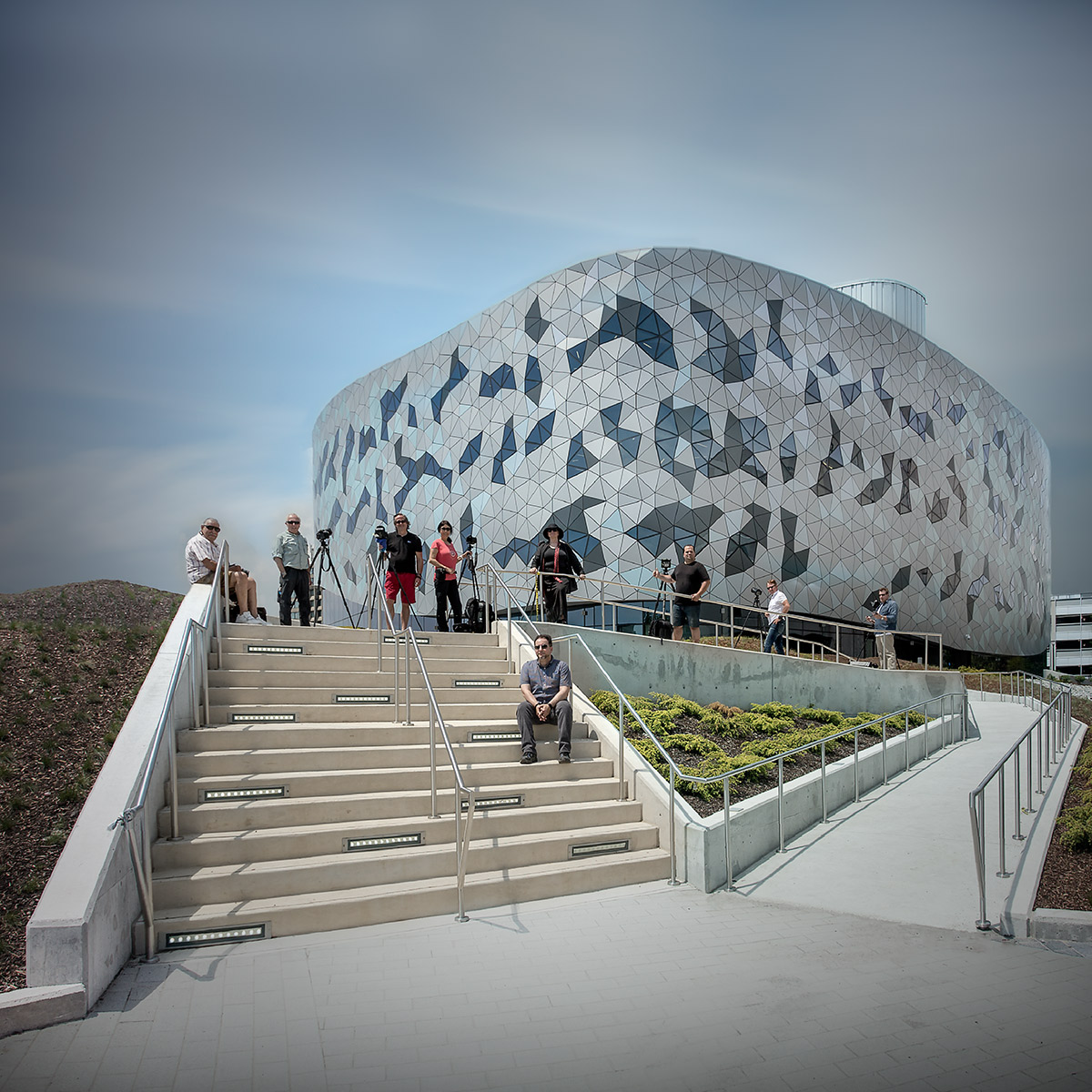 We created our group photo at the new Bergeron Centre for Engineering Excellence at York University during Doors Open Toronto. Heck of a building! Thanks to our amazing students who came from San Francisco, Boston, New York and Toronto to name a few!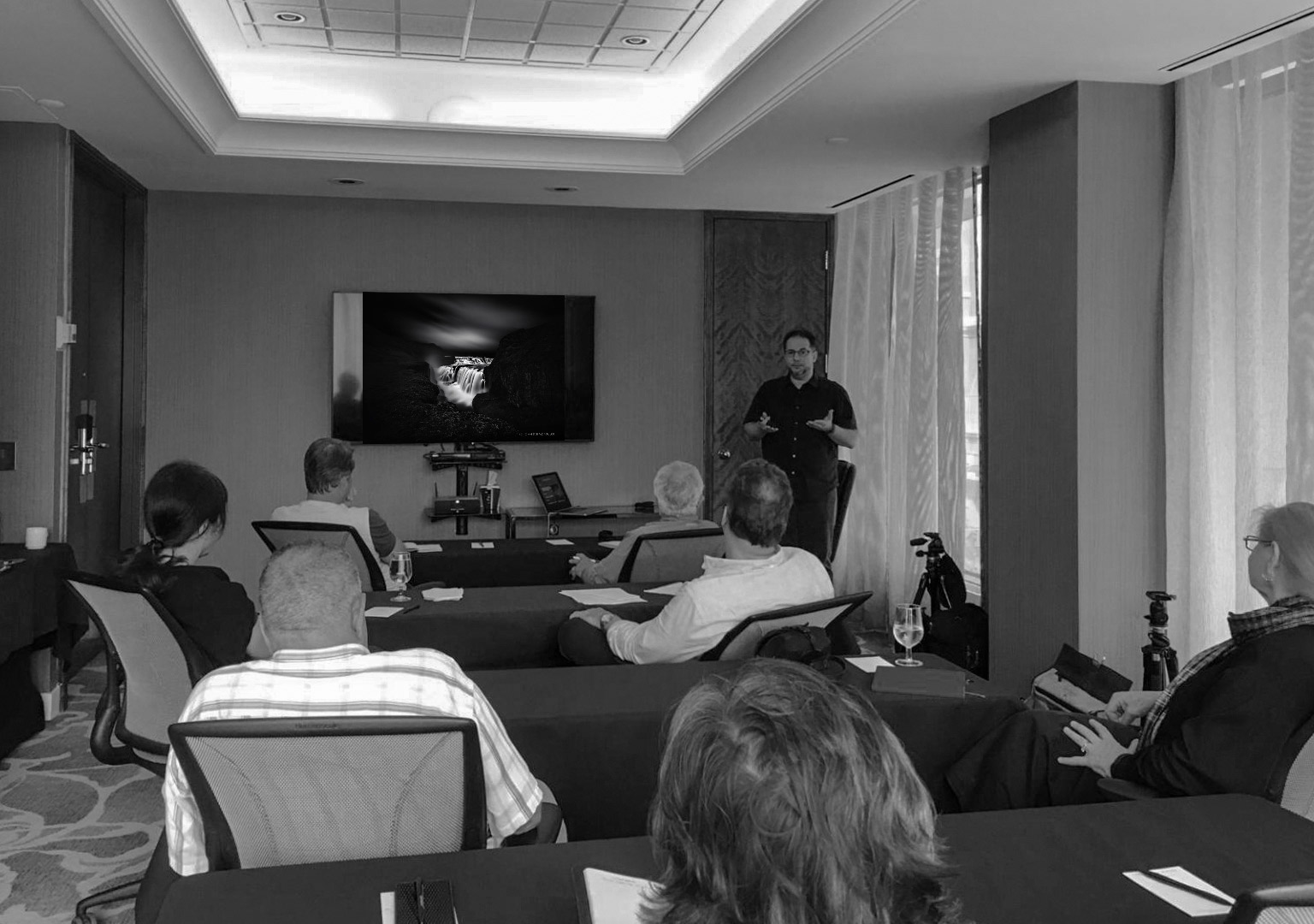 A photo of me teaching about my principles an concepts in fine art photography including Vision Drawings, Muted Colour Metallics, Double Portraits, Archistract Art and many more.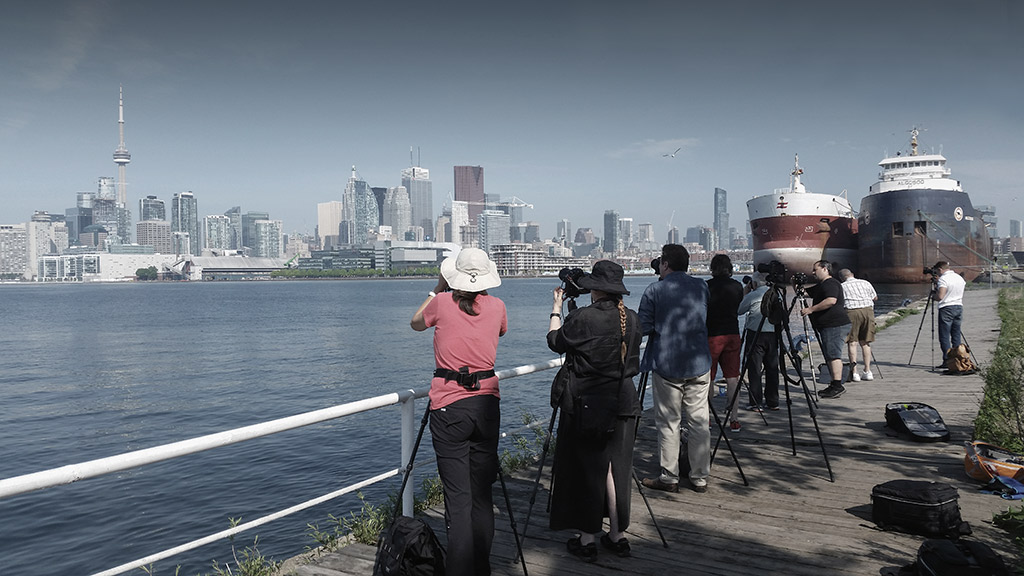 A photo of the group at Polson Pier close to the Lakeshore.
I will be attending the "Out of New York 2016" Photography Conference in October 15th and 16th, 2016. We will be hitting some iconic locations where I will show you the city in a different light.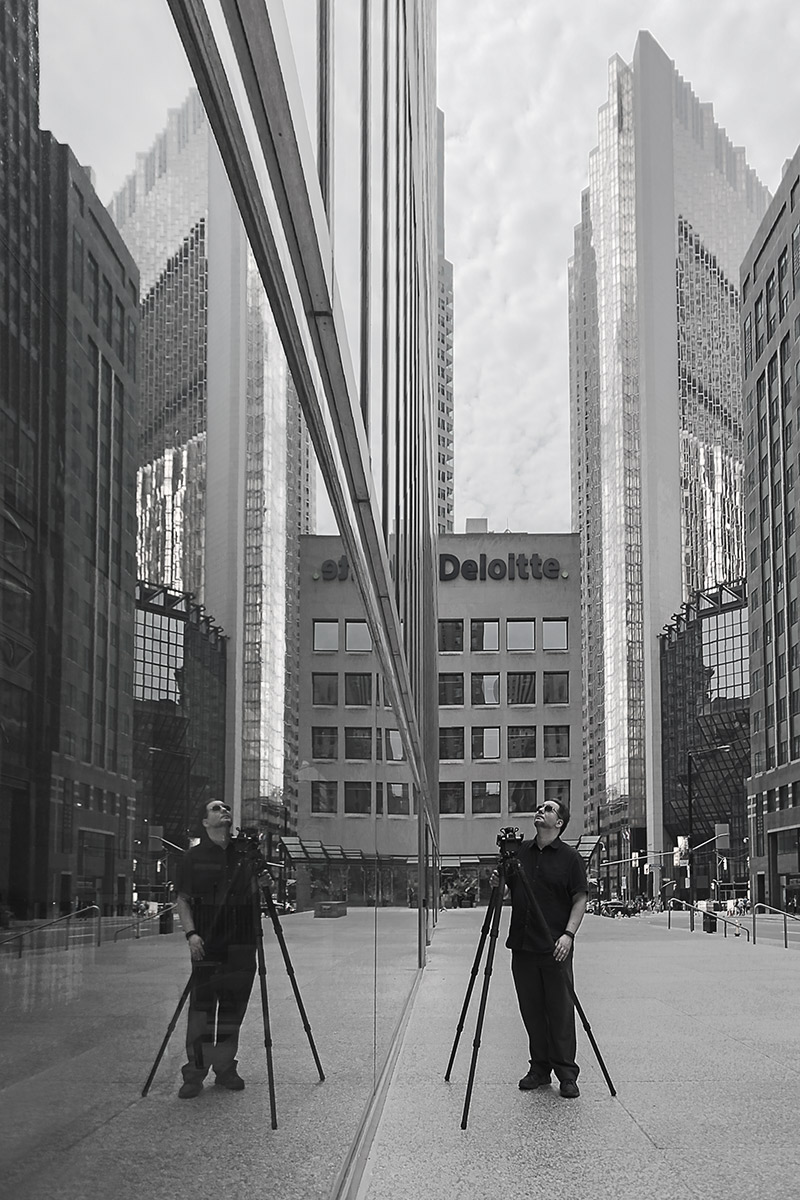 Thanks for stopping by…
Please follow and like us: