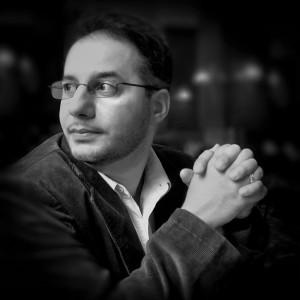 "The Complexity of Beauty gives the Artist a Beautiful Complex."
John Kosmopoulos is a multiple international award-winning photographer (PX3-Paris, IPA, FAPA, B&W Awards, ND Awards, etc.) specializing in architecture, abstract, long exposure, and minimalist black and white fine art photography. His fine art photography has been featured in galleries throughout the world, including the Louvre in Paris, on billboards, and in several national and international publications such as Digital Photographer Magazine (UK). His photography is also featured in a new cinematic essay entitled "Greece Year Zero" (2016).
John was voted one of the "grand and prestigious photographers" of 2013 (Source: 121Clicks.com). He is also a featured artist with the House of Ilford, Paint The City (PTC Project) and Formatt Hitech. He resides in the great city of Toronto where he balances his passion for the photographic arts and writing with his love of the behaviour sciences as a consultant and educator. John also conducts fine art long exposure workshops in Canada and around the world and is available for international opportunities (Toronto, New York, London, Athens, Dubai, Vancouver, Chicago, Reykjavik, etc.).
Philosophy & School of Photography: Eclectic Aesthetic Fine Art (EAFA)™
Psychology of Photography: Vision Drawing (Oramagraphy)™
Photographic Vision: The 5 C's of Photographic VISION (Exercises)™ & FAB Time CoNTRoL using the 4-8-16 Method™ (A Guide for Long Exposure Photography)
Practical Theory: Fine Art Photography Definition (Felt Aesthetic)™, FEEL Principle™, LEICA Theory & The G-Zone (BGW Photography)™, Archistract Art: Theory & Types™, The Double Portrait: People & Architecture™
Post-Processing Principles: Zonal Shape Systems™, SZP Method™ & MCM (Muted Colour Metallics) Photography™
Artistic Statement
I am guided by an
"eclectic aesthetic fine art"
(EAFA)
philosophy of photography that evokes a passionate and sometimes provocative discourse on multiple subjects and styles of photography. This discourse inevitably leads the photographer to discover how the ordinary is made extraordinary and how the psychological and emotional impact of their art imparts meta-creative impressions between the photographer's realized vision in their art and the observer of the photographer's art. As much as it is a practical philosophy, it is also a guiding principle of how to educate the eye to envision the world with a different and authentic purpose – to find the complexity of beauty where you least expect it, in the simplest of moments, and to capture it deeply, viscerally and cogently with a personal, meaningful, and affirmed vision and voice. It is more challenging to the artist to find something almost raw or esoteric about a subject as if discovering the subject's secret wisdom, than to photograph for posterity at the expense of timelessness. Photography offers me a sense of therapeutic mindfulness and forgetfulness at the same time. I often focus intensely on a subject and forget the world around me. My entire being is lost and found in its value and pursuits.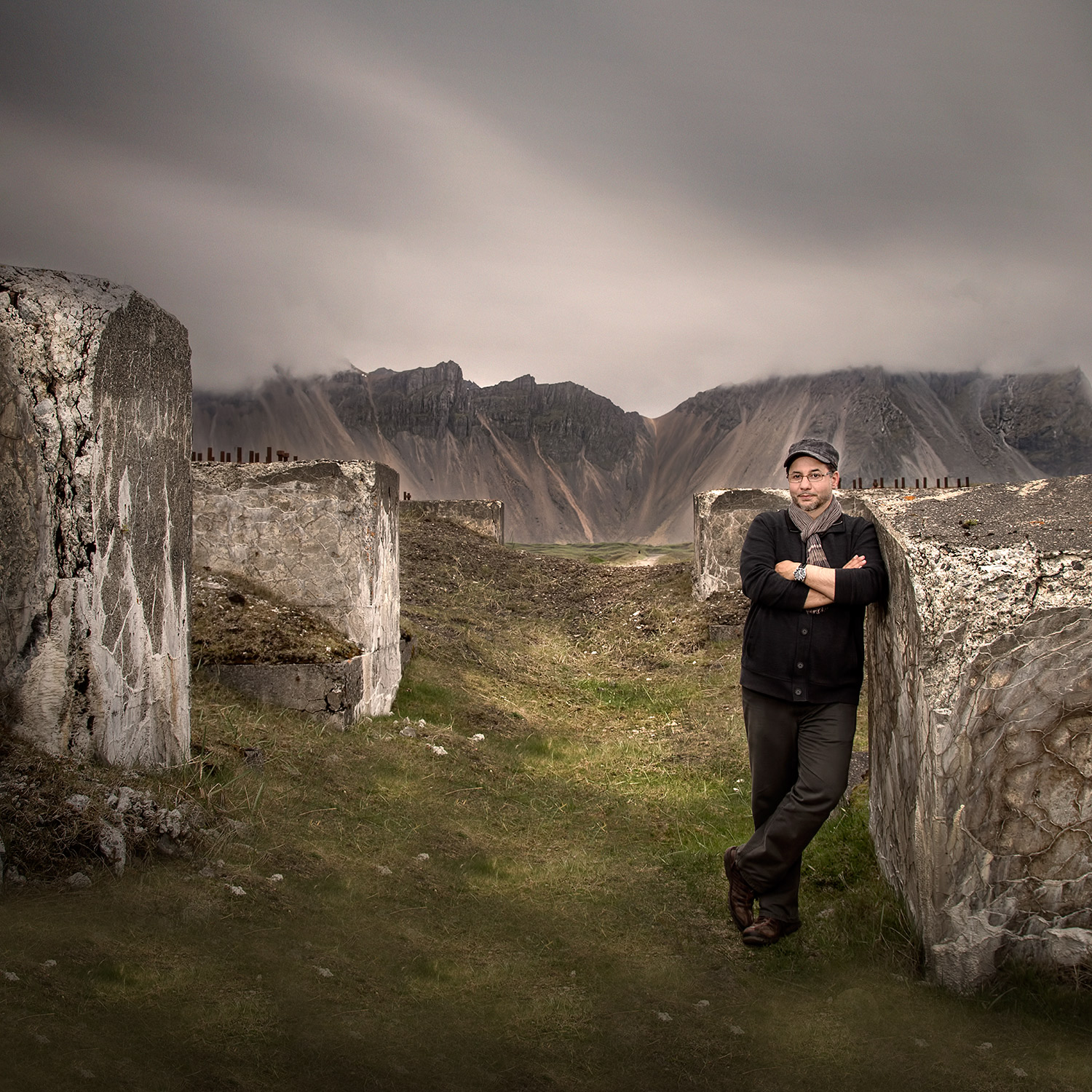 I have also introduced a new word / phrase in the lexicon of photography known as "vision drawing" or "oramagraphy" (which you can read about in my in-depth
interview
with Canadian Photographers Online Magazine and in my blog posts but is something I have expressed meaningfully since my early days as a photographer). "Orama" is a Greek word for "vision". The term "oramagraphy"™ or "όραμαγραφία"™ literally translates as "vision drawing" similar to photography which literally translates as "light drawing".
Vision Drawing (Oramagraphy)™ – A new psychology of photography that focuses on the artist's creative process in fine art photography. What you capture with your camera is photography; what you do before, during and after you take a photograph (i.e., from previsualization to realized vision) is a complimentary term for photography that I coined as "oramagraphy" (vision drawing). This concept also refers to a personal pursuit of vision in photography specific and original to the photographer that may lead the photographer to discover an inspirational vision or an innovative form of photography within the photography community and in the evolution of photography as an art form. In essence, this concept focuses on personal revolution for evolution in the photographic arts as a medium. This concept is also applicable to all artists who practice various fine arts (e.g., film, painting, music, architecture, etc.).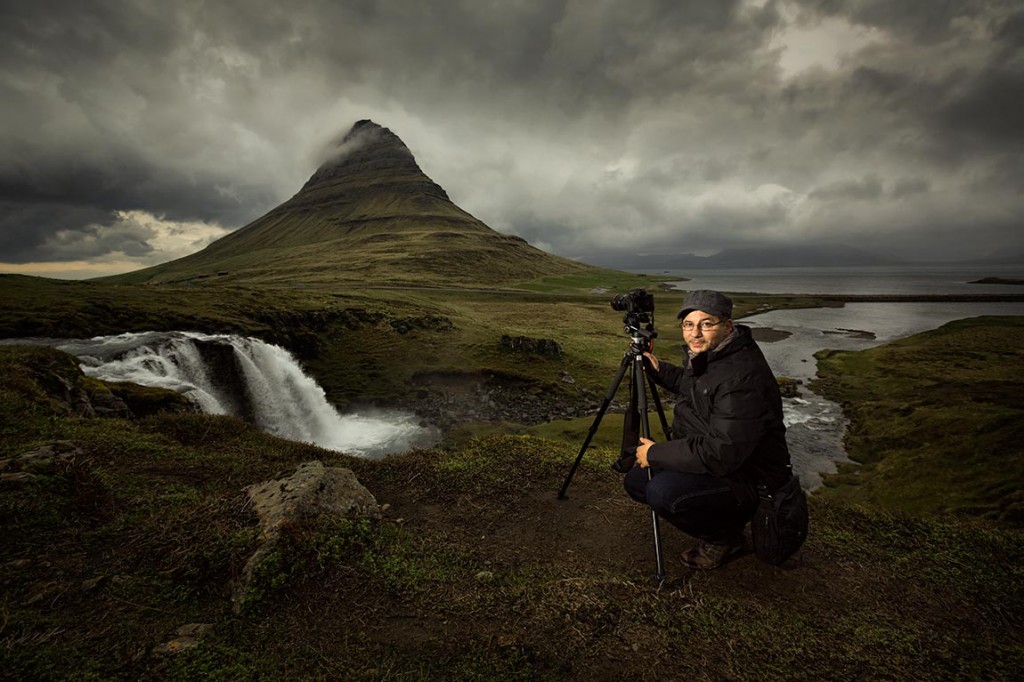 Portrait Courtesy of Ian Good at Good Light Hunting
I have ventured into my own definition of
"fine art"
or
"fine and applied art"
photography through an interview entitled
"Odyssey of Vision

"
along with the
FEEL Principle
of Fine Art Photography.
"Fine art photography is a style or genre of photography that offers a harmonious composition of elements within a frame of reference whose content provides aesthetic, sensory, and sometimes surreal qualities that fulfill the authentic, creative, and personal vision of the photographer as artist while heightening the emotional and psychological response of the observer. It is an established but evolving discipline in photography whose essential condition is the 'felt aesthetic' (the feeling of being immersed in and inspired by something intellectually and imaginatively beautiful). This type of photography is often exemplified by but not limited to black and white compositions, various exposure lengths, and eclectic subjects (e.g., abstract, architecture, landscapes, nude portraits, etc.). It may also be interpreted by refined theories and concepts across disciplines (e.g., philosophy, psychology, literature, music, film, culture, semiotics, mathematics, science) and past and current trends in art, photography and technology in part or in whole. It is often defined in contrast to journalistic, documentary, and commercial photography. It also adheres to quality standards in post-processing and printing as part of the creation of art. © John Kosmopoulos
I also promote a functional definition and practical philosophy of photography known as "Archistract" or what I like to call "Archistract Art" (to compliment notions of Abstract Art) in my photography which is grounded in my Archistract Art: Theory & Types™ & my EAFA artist's statement:
Archistract Art™– "A concept, philosophy, and classification of fine art photography that focuses on the abstract qualities of various architectural styles and subjects using monochrome or colour compositions while highlighting patterns, forms, geometry, and gradations of light and shadows across various exposures. 'Archistract' is a portmanteau of the words 'architecture' and 'abstract'. It is a style of abstract and architectural photography that has recently evolved into a cohesive and functional vision combining elements and traditions found in abstract art, architecture, and photography as a whole.
Thank you for stopping by…
John