I was recently invited by the illustrious Camerapixo fine art magazine to post a "before and after" how-to tutorial on how I procesed my "Elswhen" photo of an Icelandic landscape. I review a step-by-step process but certainly go much more in-depth in my workshops for a variety of photographed subjects (i.e., architecture, waterscapes, etc.).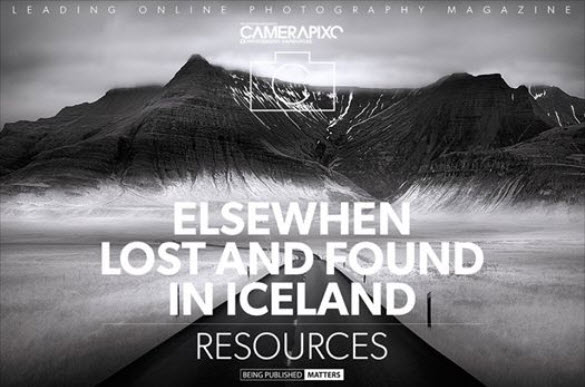 I wanted to create a change of seasons by converting my original image from Iceland to a black and white photo with infrared film qualities to give the impression of an ethereal winter scene. I tend to embrace the paradox that reality is both essential and negotiable in my fine art photography to create personal and parallel worlds. An artist's own psychology is intimately and inseparably infused within their own photography. It is my way of creating a
"felt aesthetic"
, the feeling of being immersed in something imaginatively and intellectually beautiful.
I hope it inspires you in your own photography. Enjoy!
Please follow and like us: