Although it is always challenging to choose only 10 of your photos that are meaningful to you for many reasons, these black and white photos were chosen based on two criteria: that they were taken this year or realized this year.  This is my first time doing this and it may very well become a tradition.  Without further ado, here they are in no particular order.  May 2016 be a banner year for you!
"Elsewhen" – A lonely road in Iceland.  Believe it or not, this photo was taken in the summer.  My personal vision for it was more of a wintery scene conceptualized in the film traditions. It was a cover photo for Camerapixo Magazine's HOT SHOTS edition.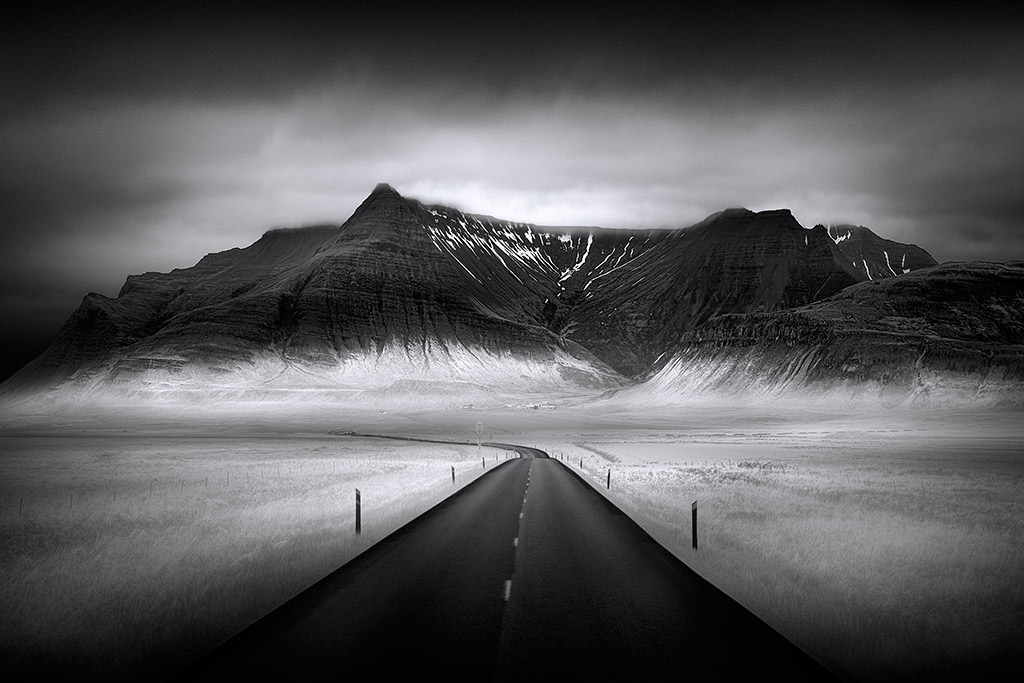 "WTC" – Part of my "Dubaiisms" series of dynamic and dark luminosity photos.  The contrasting layers and elements tend to offer a 3D perspective. I am proud to say that this photo was part of an interview I did with "Digital Photographer Magazine – Issue 164" this year.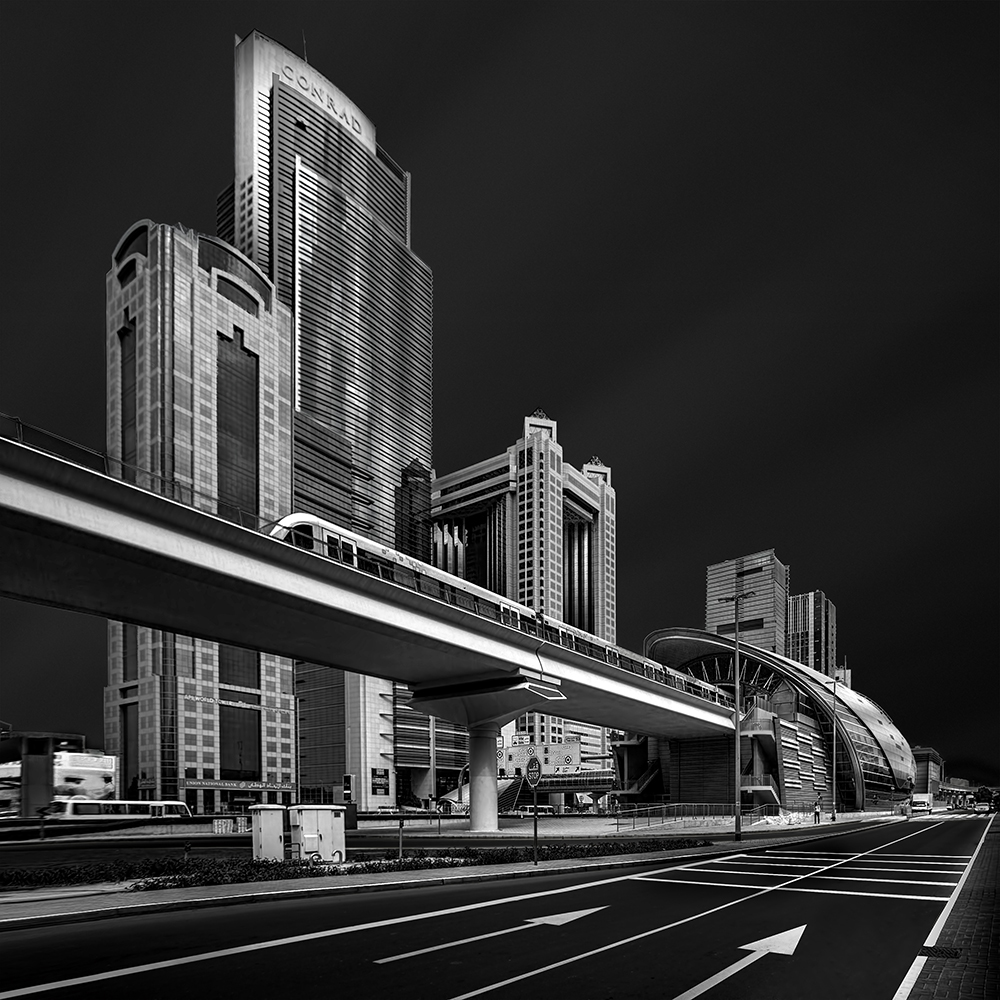 "Embarcadero" – This is the photo that launched my "Simplexity" series of minimalist Architectural Portraits / Archistract Art of iconic buildings and bridges from all over the world. The photo was taken in San Francisco.  I could not help but think that this is a symbol for the evolution of robotic sciences.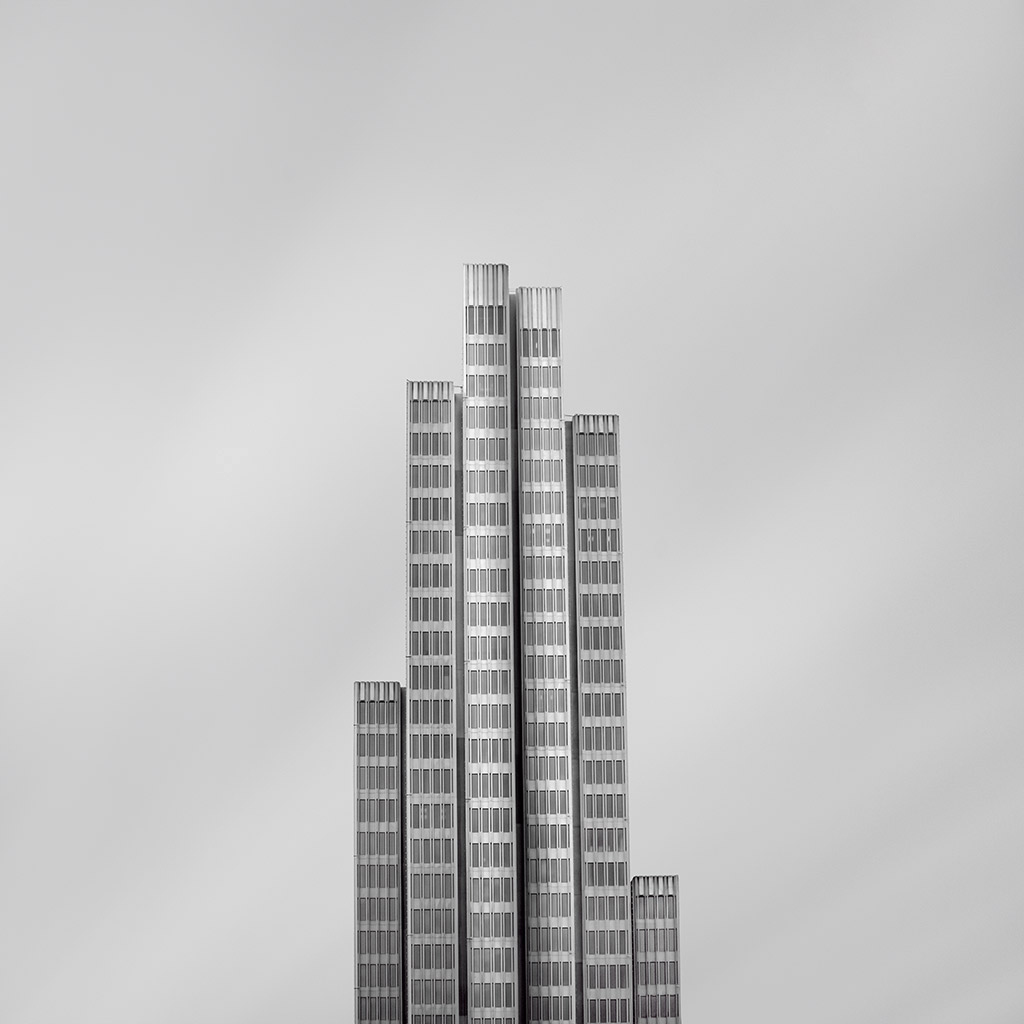 "First We Take Manhattan" – A long exposure 16:9 panorama photograph of the New York City Skyline taken from Brooklyn.  I also have a version of this in my "Muted Colour Metallics" (MCM) style. Although this particular composition is hard to miss for any photographer, it is my gentle leap into a parallel and paradoxical world where reality is both essential and negotiable as a fine art photograph.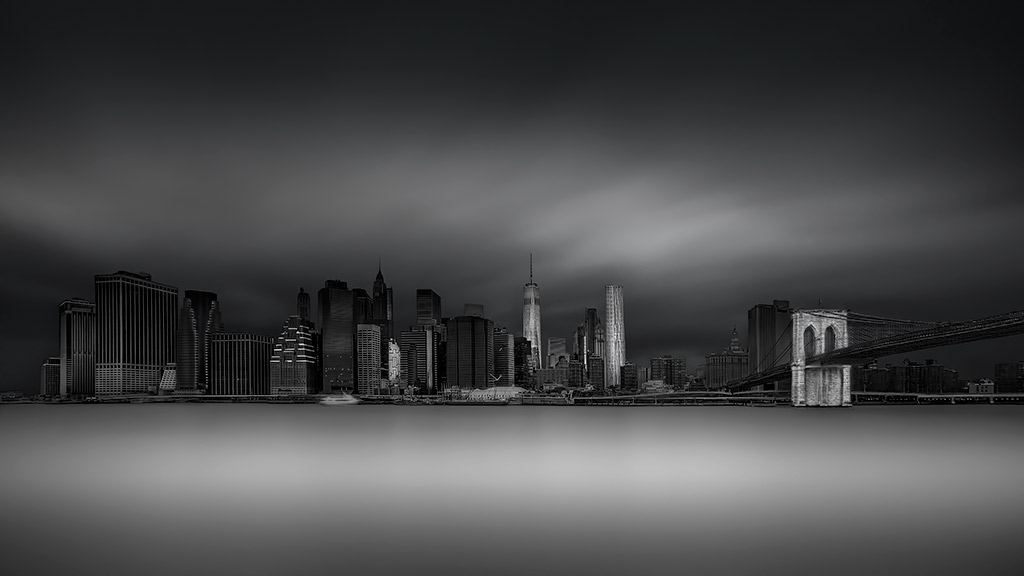 "Temple of Poseidon" – Sounion is a magical and mythical place in my beloved Greece.  The temple has the inscribed signature of Lord Byron himself, the famous English poet, who fought in the War of Independence.  The grainy look and feel to this photo is my homage to the history of this beautiful and indellible place.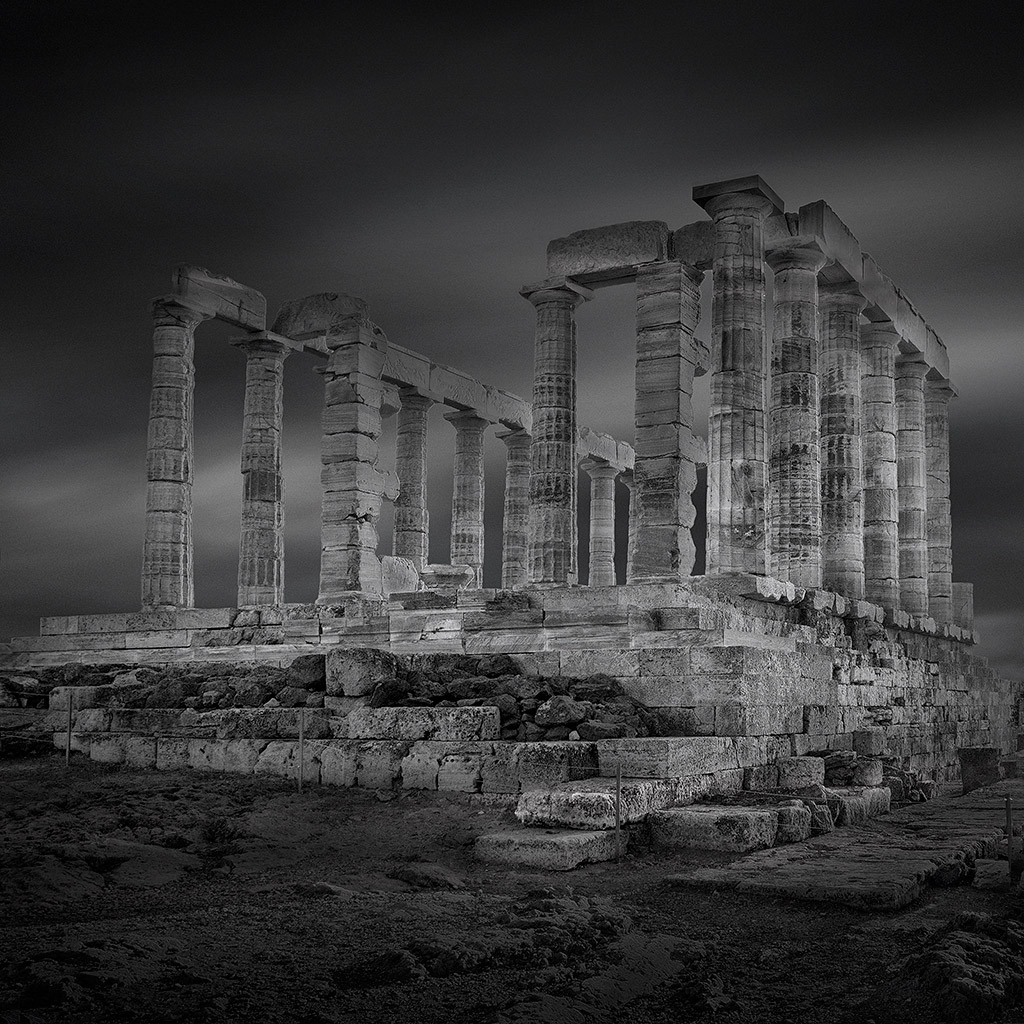 "Onederful" – An infrared, long exposure panoramic photograph of a Galf tree in the Dubai desert.  It was my first experience in an Arabian desert during the sunset.  It was quite an experience.  Clouds tend to be quite rare gven the climate of the region, but the weather was in my favour for most of my time in Dubai.  I also got to experience a sand storm.  It felt like a scene from Mission Impossible at times, but I was able to capture some scenes that are forever etched in my memory.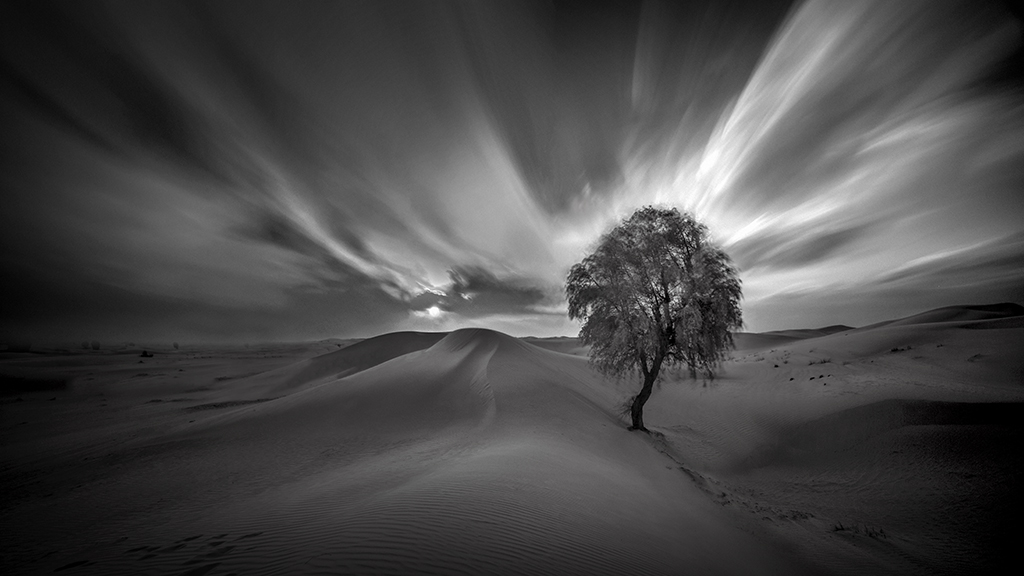 "Manhattan Bridge" – This is my "Dutone Metallics" (DM) version that I sometimes refer to as a "Minus Monochrome" as it has the look of a 90%+ desaturated image with a "cool" and "warm" black and white feel to it.  I really enjoyed this composition. I considered the foreground-background perspectives and distances between salient objects simultaneously to create an aesthetic harmony.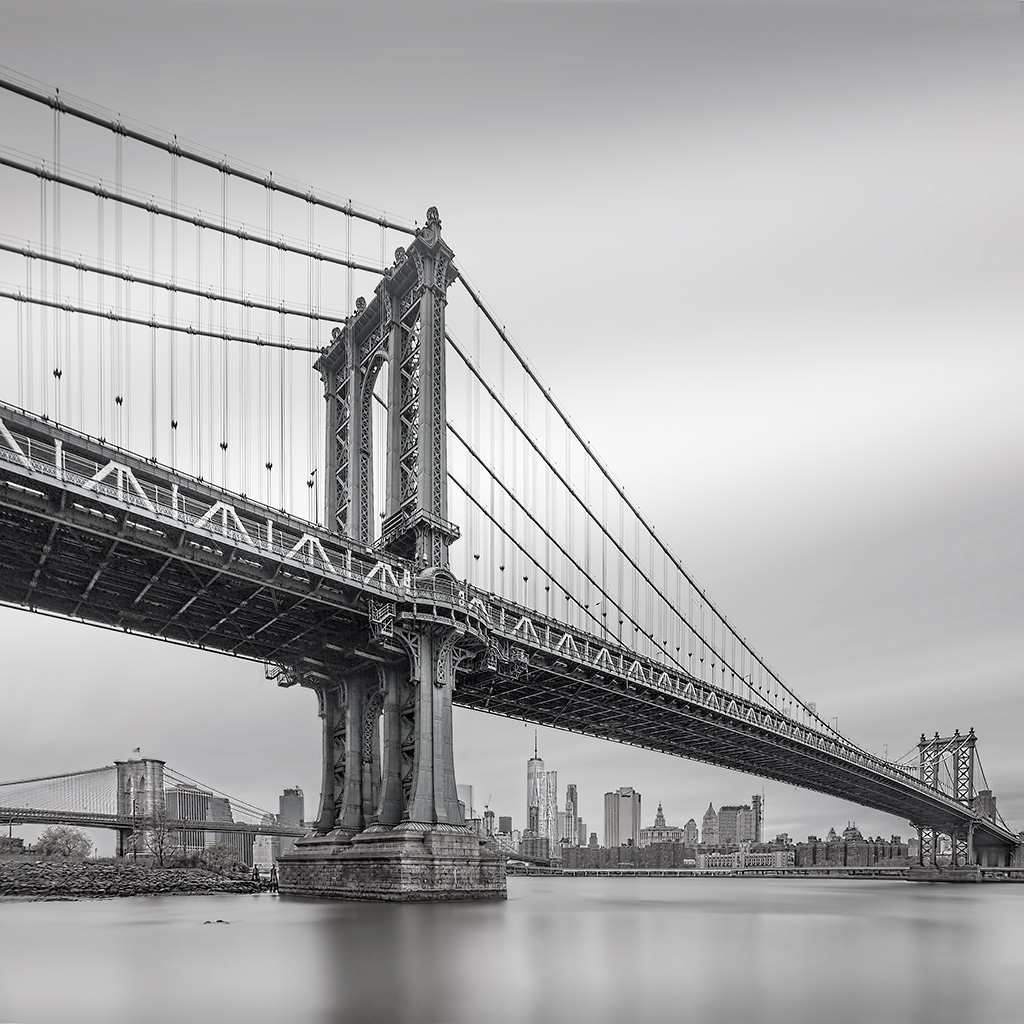 "Old City Hall" – This is part of my "Cosmopolis" series of the character of the city that I call home.  Toronto offers many great opportunities for photographers.  This particular photo is an infrared long exposure photograph and a good example of my presence-absence, symmetry-assymetry principles of photography and post-processing.  I am a big believer in "the least amount of steps for maximum results" in my workflow and probably use five percent of Photoshop to achieve my final results.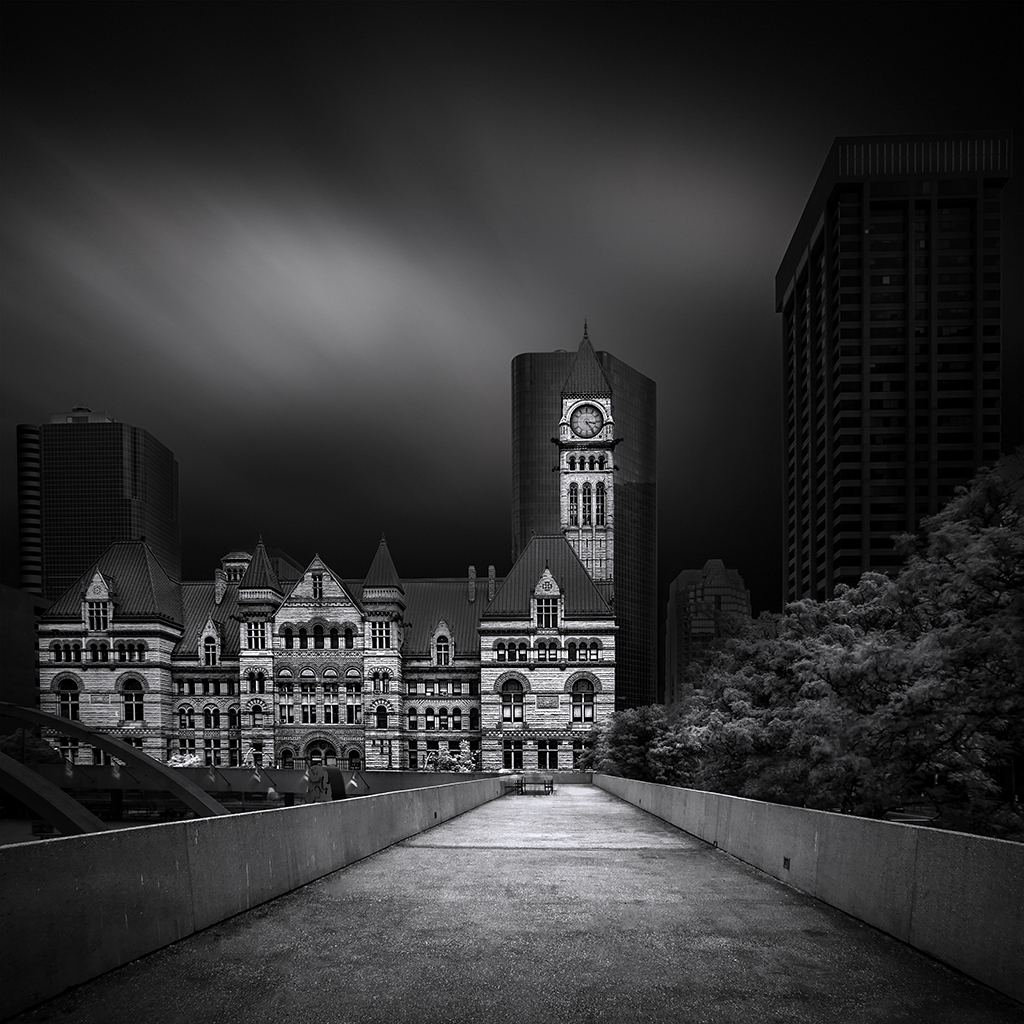 "Together" – A long exposure photograph of the "Together" statue of the white marble and black granite figures of a man in a khandoura and a woman in an abaya.  In the background and inbetween the figures is the omnipresent Burj Khalifa.  I enjoyed highlighting the varying textures in this minimalist style.  Altough I really like long exposure photography, I wouldn't necessarily refer to myself as a "long exposure photographer" as I do enjoy multiple forms, techniques and genres of photography.  Perhaps I am a creative or a fine art photographer, an EAFA (eclectic aesthetic fine art) artist, or simply a gent who is passionate about photography.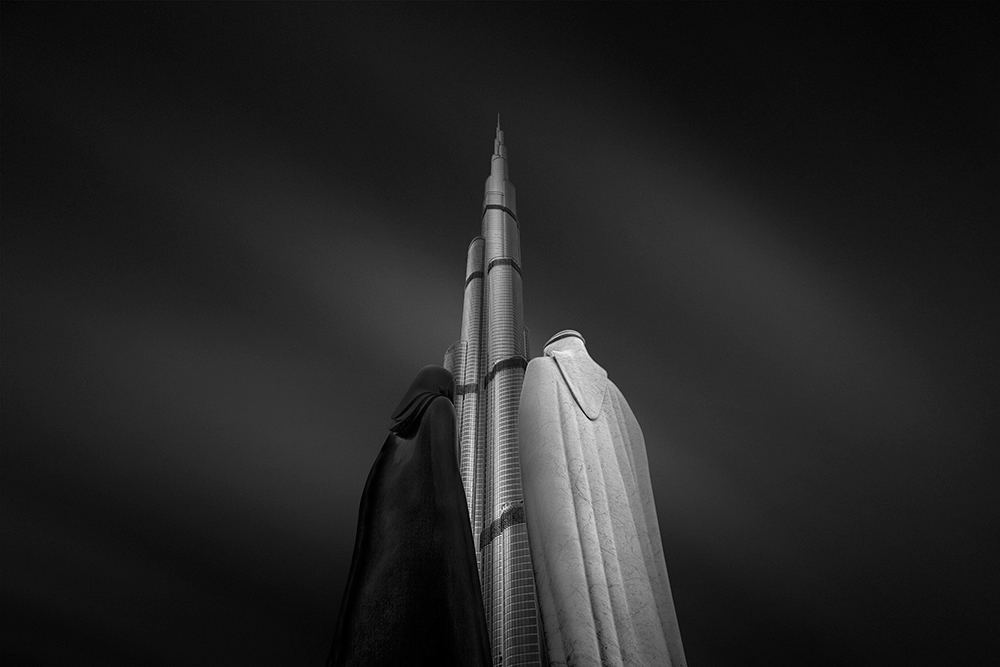 "Photographer's Walk" – A Beatlesque portrait of participants during the Fine Art Photography Workshop in Toronto.  This photo was taken at the Aga Khan Museum.  For those interested in more information on upcoming workshops in London, UK and Toronto, feel free to click here.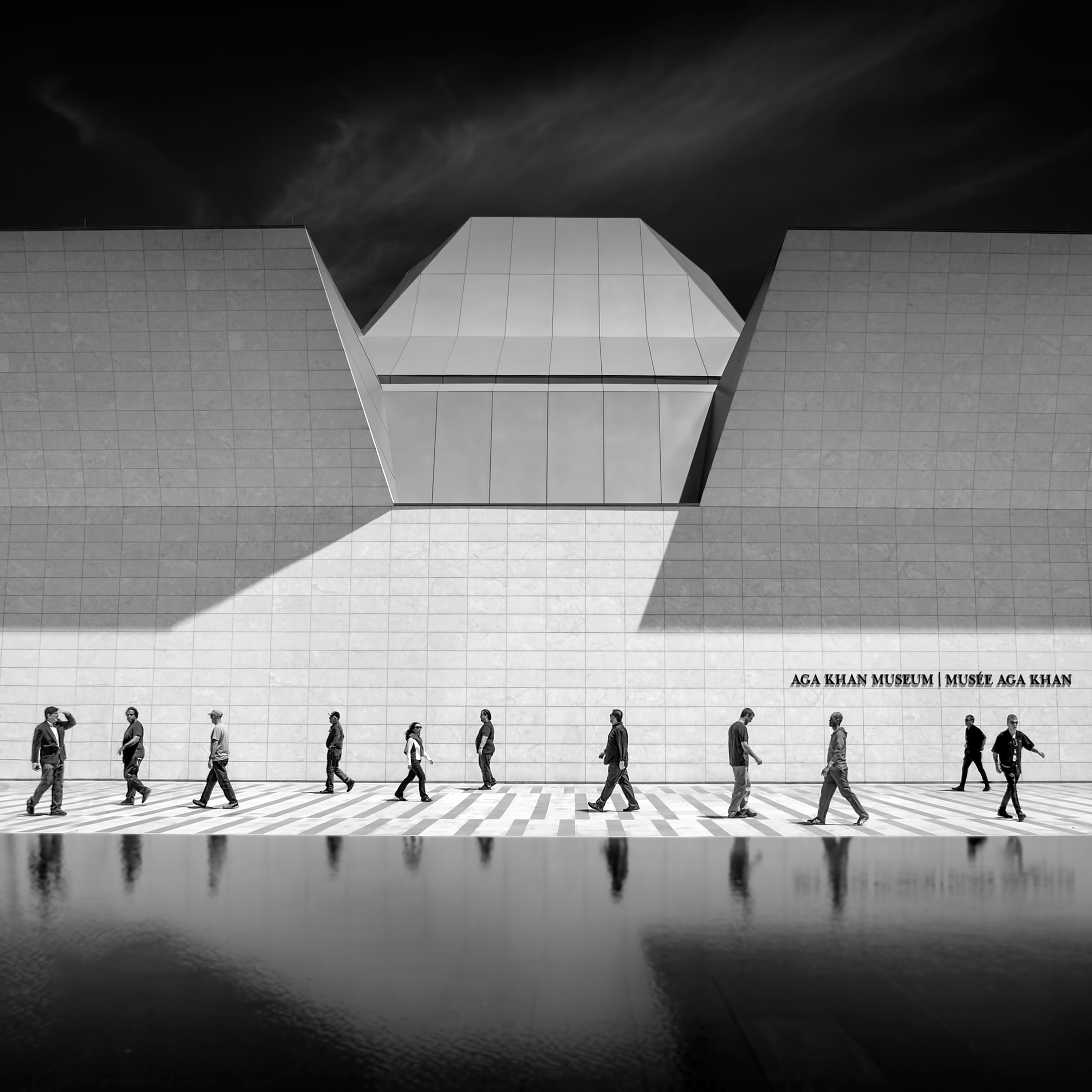 Happy Holidays and Happy New Year to Everyone!
Please follow and like us: