What a nice surprise and great start to the New Year! I am chuffed to announce that I received a 1st Place (Gold) Award in the Automotive Adevrtising Pro Category (a first for me in this category) and a 2nd Place (Silver) Award in the Fine Art Landscape Pro Category at the Prix De La Photographie (PX3) Paris – People's Choice Awards 2015! Both photos were taken in Dubai in 2015 when I went over to do a few workshops.
The first photo, "Warp Speed", was created along the busy Sheik Zayed (E11) Road with the iconic and futuristic architecture as a backdrop as a beautiful blue Bentley raced by.  I positioned myself behind some concrete blocks for safety waiting patiently for "the shot".  My vision for this shot is encapsulated in the title as I wanted to emphasis the velocity of the moment as if the cars were coming out of hyperspeed.   Dubai is truly a city born in the sands and raised in the skies.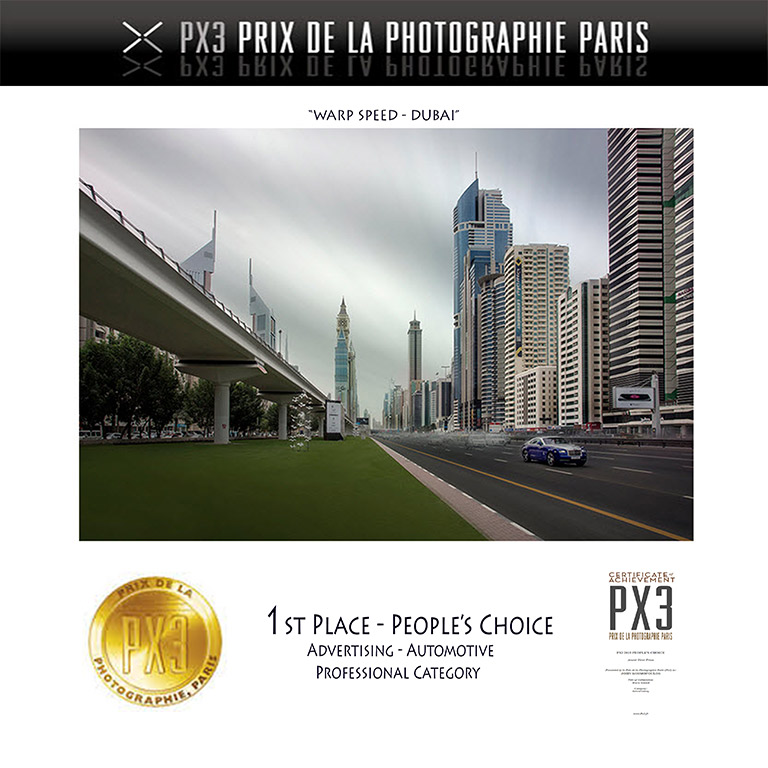 The second photo, "Onederful", is a photo of a Galf Tree in the desert during sunset.  It was a windy day with the sand pelting me as I positioned myself for a composition to capture the symphonic movement of the skies with the sway of the tree.  It was a magical moment.  Something I will never forget.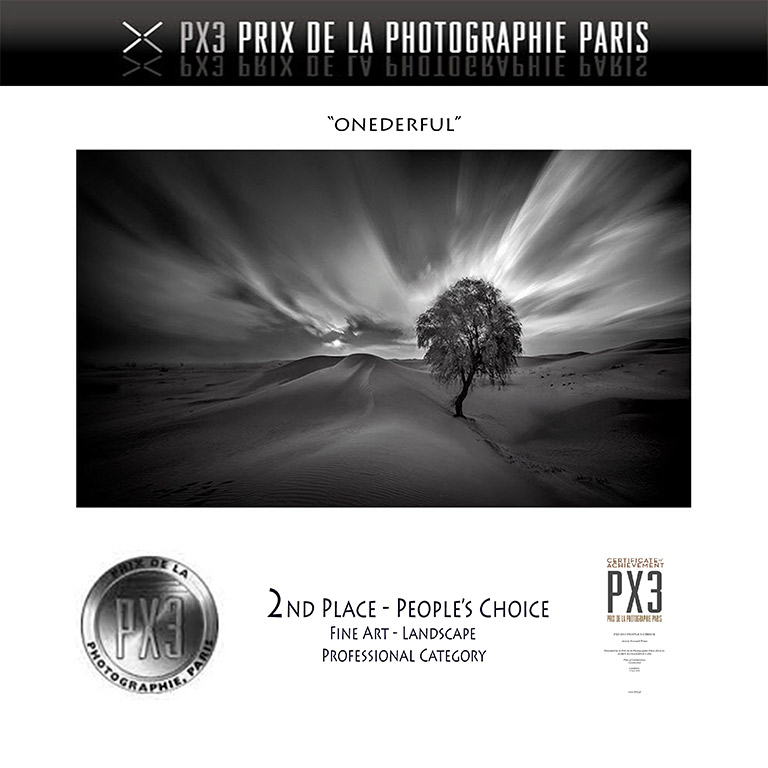 Congrats to all the winners!
Please follow and like us: